Mayor's greeting
XXI Betanzos Medieval Fair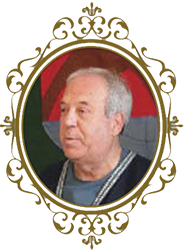 A new edition of the Medieval Fair is here. It will be the XXI edition of a fair that has already become a symbol of our municipality due to the transcendence achieved, by the participation of all of us and of the thousands of people who accompany us during these days; for the spectacular representations of medieval themes and events, for exhibitions, the sale of handicrafts, gastronomic products … And, above all, for the setting in which it is celebrated, for our streets and squares and our historic downtown where among all we managed to reproduce and relive a past epoch in which Betanzos had a significant historical significance.
In your hands you have the program that embodies this background of greatness and popular sensibility, a mixture of news and veteran contributions to recreate in the present, and fix in the future, a show in which our historic downtown, the jewel of our city, will be protagonist one more year to stage a fantastic urban and human choreography.
As in previous years, I would like to add an invitation so wide and simple to all the betanceiros and visitors so that you can enjoy during these days of your city and also thank the effort of all the volunteers and organizers of the fair.
Ramón García Vázquez
{"autoplay":"true","autoplay_speed":"3000","speed":"300","arrows":"true","dots":"false"}